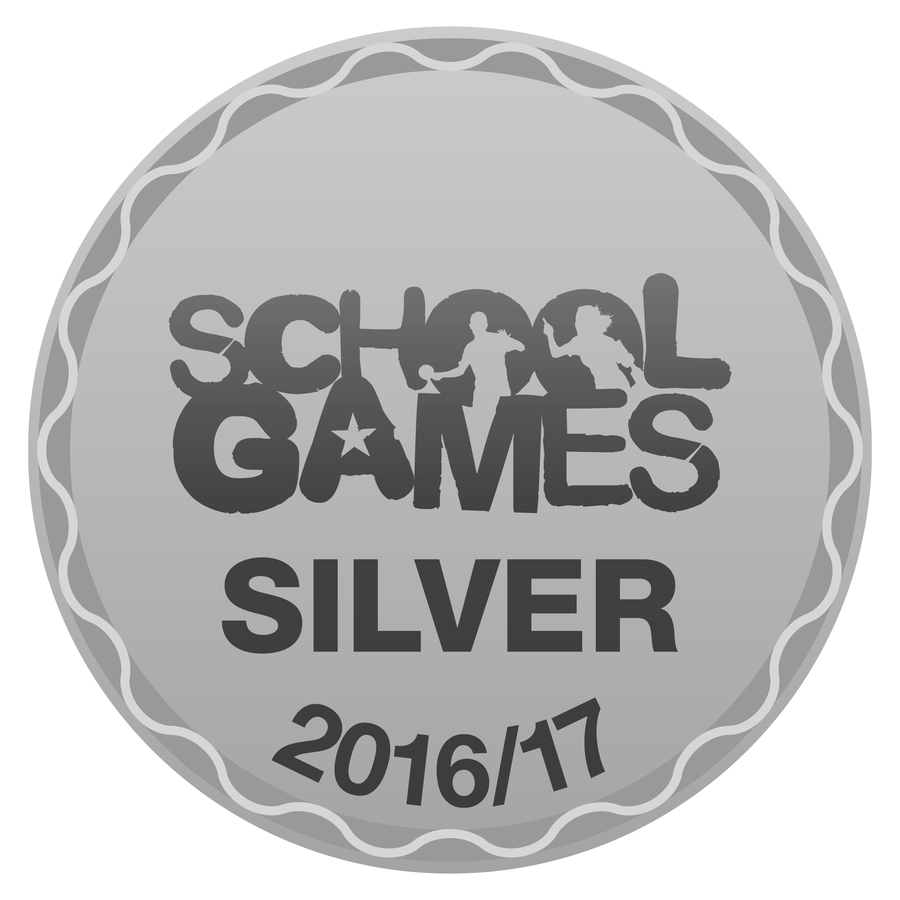 2017/2018
Below are the results of some of the sporting events and competitions our school has taken part in between October 2017 and April 2018. Photos of some events can be found in Celebrating Mowden 2017/2018.
Dates of future events are also listed below, details to follow home. Good luck to all teams.
April 2018
Thursday 19th April - Y3/4 Netball
Players report by Summer
On Thursday 19th April, 10 pupils from year 3 went to Polam Hall School, in Darlington to play netball. First of all we practised lots of different throws including chest pass, shoulder pass and bounce pass. There were at least 6 different activities and my favourite was the piggy in the middle game. Then we had our lunch in the sports hall because it was too hot to sit in the sun outside.
After lunch we played some matches against other primary schools. First we played against Polam Hall and we drew 1-1. Next we played Reid Street and we lost one nil. Then we played against St Johns team 3 and won 1-0, Will scored the winning goal. Our final match was against St Johns team 2 and the score was 1-1. I learned lots of new things including playing a better match and more about passing.
March 2018
Monday 5th March - Swimming Gala
Players report by Maisie
On a snowy Monday morning, the 26 strong swim team from years 5 & 6 at Mowden Junior School too part in the Darlington School Games Primary Swimming Gala. The team competed in different swimming events including freestyle, backstroke, breaststroke, butterfly and of course the relay events. We competed against 7 other schools and did very well to gain some second places. However we saved our best til last when the year 6 boys won their freestyle relay. Well done to all swimmers
Tuesday 13th March - Tablet top and Targets
Players report by Abbie
I took part in this event on Tuesday 13th March at Durham University, Queens Campus in Stockton. There were lots of schools there and I joined another team from Oak Tree School. There were eight different events including boccia, table top cricket, curling and tennis and we had a chance to try them all.
My favourite event was the table top cricket where you took it in turns to bowl and bat and I also enjoyed the tennis. Curling was fun because you had to get the stone into the target.
I got a certificate at the end. I had a great time and made some new friends.
Wednesday 14th March - Swimming Gala Finals
Players Report
Three pupils represented Mowden School at the recent swimming gala finals held at the Dolphin Centre in Darlington. These pupils, Niamh, Matthew, and Libby had done well enough in their previous heats to progress to the next round. Libby swam backstroke in the year 5 girl's race and came a creditable 6th with 25.10 seconds.Next was Niamh's turn and she swam very well in her breast stroke event gaining a bronze medal for 3rd place in 24.62 seconds. Matthew also did amazingly well also gaining a bronze medal for third place in 26.02 seconds.
Well done team Mowden!
Thursday 22nd March - Y5/6 Netball Cup
Players Report
Nine children went to Polam Hall School on Thursday 22nd March to take part in the Darlington netball tournament. They played five league matches in the morning and the top three teams went on to play in another league in the afternoon for the cup. Mowden played Cockerton, Harrowgate Hill and Hurwoth amongst other teams and beat them all convincingly to win the cup for the third year running. Well done Mowden!
Tuesday 27th March - Y5/6 Netball Final
Players Report
On the 27th March, our Year 5 and 6 Netball team qualified to represented Mowden Juniors in the Tees Valley Nebtall finals. We played a tough match against Hurworth and lost the match leaving us at second place. Well played Mowden
February 2018
Tuesday 6th February - Year 3 Tennis
Players report by Will and Jake
On 6th February, eight children (four boys/four girls) went to Wyvern Academy to compete against four other schools in a tennis competition. While the boys took part in tennis skills, the girls played their matches. We then swapped over and the boys played their matches and the girls did their skills. We played well and won most of our matches and some of our skills. The boys aiming at the tennis ball tube was very tense. We scored the winning point in the final second!
We enjoyed the competition and overall we came second.
Thursday 8th February - Year 5 Basketball Final
Players report by Charlie
On the 8th of February, 7 people from years 5 and 6 represented Mowden Juniors in the Tees Valley Basketball finals at Middlesborough College. We came first in the first round of matches which meant that we played against a tougher group in the next round. We lost our final game 2-1. Well played Mowden
Tuesday 20th February - Year 4 Tennis Final
Players report by Ada and Tom
On 20th February we went to a tennis competition at Wyvern Academy . It was fun! We played 24 games and won 22. We entered 4 girls and 4 boys into the competition. All the girls won their matches but the boys had really good opponents, which why they didn't win all their matches. But they still were good! We also had very good encouragement from our teachers.
We are now through to the Tees Valley Finals!
Wednesday 21st February - Year 5/6 Boys Football
Players report by Harrison
On the Wednesday 21st of February, a group of mixed group of year 5 and year 6 boys went to Eastbourne Sports Complex in Darlington to play in the Darlington primaries football competition. The boys played in 4 matches in their group and won 3 and lost 1. They didn't go through to the next round but played for a fifth place overall against Whinfield Primary. This match was nail bitingly close and ended 2-2 which meant that Mowden went to penalties then a sudden death. Our team won this match and did well to come fifth out of 16 schools.
Thursday 22nd February - Year 5/6 Girls Football
Players report by Lola
Mowden Junior girls recently went to Eastbourne Sports Complex to play against other primary schools in a football competition. The team, which was made up of both year 5 and year 6 girls played football against 4 other teams in our group. We won one match 1-0, lost one match 1-0, drew one match 0-0 and then it came to the final match against Firthmoor and unfortunately we lost 2-1. It was a bitterly cold day but the temperatures did nothing to dampen the girls spirits and some excellent football was played.
January 2018
Friday 26th January - Year 5/6 Basketball
Players Report by Maisie
Two teams from Mowden School took part in a basketball competition held at the Education Village on 26th January. The B Team won their first match by one point and the A Team had a strong win. They both won their next few matches. In the last game the B Team had another win and continued to the semi- finals, but the A Team drew their final match which meant they needed to take part in a shoot- out. Unfortunately, the A Team lost by one point , so they came 4th overall. The B Team had another win and made it into the final which they narrowly won by one point. This meant they went onto to take part in the Tees Valley Finals held on 8th February.
November 2017
Tuesday 7th November - Year 6 Sportshall Athletics
Players report
On the 7th November 2017 pupils from Mowden Junior School took part in an athletic event at Wyvern Academy. First, was the obstacle relay and the trickiest part was the hurdles. We did particularly well in the Girls 1+1 race. We came 1st! Then in the Boys 1+1 we did well too.Some of the field events included the chest pass, long jump, triple jump, vertical jump, speed bounce and javelin. Finally, was the 4x1 relay the girls were first and then the boys came 2nd. We had a lot of fun!
October 2017
Monday 9th October - Year 6 Tag Rugby - 6th out of 8 groups.
Players report by Maisie
On Monday 9th October, 10 pupils from Mowden Junior School took part in a tag rugby competition, which was held at Mowden Rugby Club. We played a total of four matches. In our first match, we started off strong and beat St Beads 3-2. In our next few matches, the other teams just beat us. After a few defeats, we won another match . Overall, we came 6th out of 8 teams. It was a very exciting experience for the children and all of them enjoyed it.
Thursday 19th October - Year 3 & 4, 5 & 6 Primary Cross Country - 6 children progressed to the Tees Valley Finals
Players report by Aimee
On Thursday 19th October, pupils from Mowden Junior School took part in a Cross Country competition . Children from Year 3 to Year 6 took part in this event. First, was the Year 3 and Year 4 girl's race, consisting of two from each Year group. Our best score for the girls was 18th . After that was the Year 3 and Year 4 boys consisting again of two from each Year group. That race was our best place as we came 5th . Next, were the Year 5 girls with five of them taking part. Their best position was 8th. Next, was our Year 5 boys they did pretty well .Our best placing was 3rd (so that means Oliver got a medal). The penultimate race was the Year 6 girls. They did really well. Our best position was 6th. The last race of the day was the Year 6 boys and they did really well. Our best placing was Louis Brett in 6th but following behind was Oliver Bentley in 7th place . Everyone who gained a place in the top 10 goes into Tees Valley for their team .